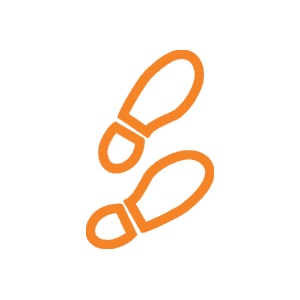 Everyone has different reasons for seeking financial advice, but some of the most common reasons our clients have sought us out centres around major life events. We love hearing their stories and we share their hopes and dreams.
Young families often want to pay down debt quicker
Many of our clients want to send their children to private schools and save for possible tertiary education
Often retirement is on the horizon and they are looking forward to travelling, a few have come to us with plans to buy a campervan and take off for a few months
A common theme is family – many pre-retirees are cutting back at work to look after their grandchildren and want to make sure they can afford to do this, and spoil the grandchildren as much as possible
A few clients have come to us stating they want to start a small business so need advice about funding their venture as well as making sure they can afford to give up full time work while they focus on their new business.
Let's hear what our clients say.
"Our time spent with Richard and how he explained the advice process was invaluable. We are now very confident knowing that we have a future plan in place and one that we can monitor on a regular basis."
"I can't express enough how important it was to have a financial adviser involved with my income protection claim. Ken assisted me with all of the completion of the claim forms, which took away all of my stress at such an important time".
MIKE'S STORY
"I'm a fly-in fly-out miner on a 3 and 1 shift so I have seen guys come back to town and blow 3 week's wages in 2 days! I didn't want to be one of those people. I have known Ken Wheeler of LifeCycle Financial Solutions for 15 years and he is a good mate. So when I asked Ken for some advice I said, 'I'm not interested in buying a house as there's hardly any point yet I need something to commit to or else I will spend all my hard earned money.' So he suggested that I set up an investment account where a set sum is automatically drawn monthly from my bank account and contributed to a growth managed fund. I can access the money whenever I need it, but the plan is to not touch it for a couple of years and build a up a sizable deposit for a house."
SUE'S STORY
"Ken has been looking after my financial affairs for the best part of 30 years and before that, his father Brian did. I know them and that's why I have no hesitation in implementing their advice. So when Ken suggested to me that I commence an Allocated Pension to maximise my Centrelink entitlement, I did. When he suggested that I make a Will and give my son an Enduring Power of Attorney over me, just in case anything was to happened and I wasn't able to make financial decisions for myself, I did. However, Ken not only suggested it but he put us in touch with a lawyer and told them everything we required so all my son and I had to do was walk in and sign a few pieces of paper. I think it's those little things they do at LifeCycle Financial Solutions that are the reason why they have had clients like me for the best part of 30 years."
DAVE'S STORY
"I have been a client of Ken Wheelers for 20 years and a week or so after I turned 55, I received a phone call from Ken saying that we need to catch up for a coffee and consider moving to a Transition To Retirement (TTR) Strategy. I said I've never heard of such a thing but would love a coffee. Anyway, during our coffee Ken showed me that I can now access some of my super, and then have more of my salary contributed to my super account (salary sacrifice). This means I'm paying less tax yet still living off the same income as I was before. It sounds a little confusing, but Ken explained it to me in simple terms and showed me step-by-step how it works for me. That's why I have been a client for 20 years – because I trust what they recommend and I have no hesitation in referring family and friends to them because they know their stuff."
KERRY AND TIM'S STORY
"Being a young couple with two young children presents a number of worries at the best of times and with Tim working on the mines earning a good income it's important for us to plan for the future. That's why we spoke to a family friend who recommended we contact Ken Wheeler who is the Principal of LifeCycle Financial Solutions. After our initial appointment, Ken showed us that we need to protect our wealth in order to provide for our children's living and educational requirements and our retirement, of course. Ken suggested we take out life insurance so in the event that something was to happen to either Tim or I we had the security that our debts would be cleared and there would be sufficient money for the kid's upbringing and education. Ken also assessed our cash flow situation and suggested that we commence a regular savings plan through a managed fund to assist in saving for our home extensions that we would like to commence in a few year's time."